Once you get to the checkout page you will find a detailed description of your order, the total of the shopping cart and the form to complete the purchase.
Next to the Invoice summary you will find a box called "Have a coupon code?" where you have to enter coupon code provided by us. Then, click in Apply.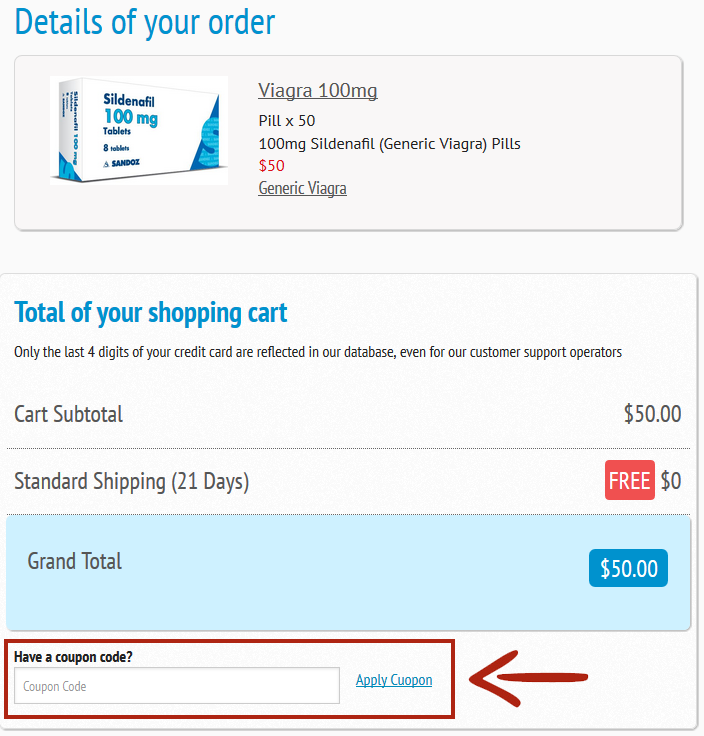 If your coupon code is accepted you will see the actual discount in your invoice summary.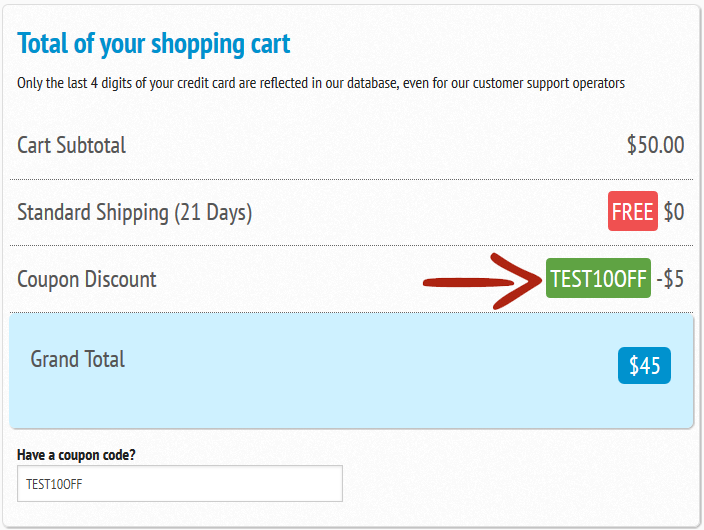 You are ready now to proceed with the checkout form and finish the order.
To request a Coupon Code just get in touch with our customer service. Please, send your requests to our email support@easybuypharma.com or contact us by phone (1-904-638-5180). You can also write us using the live chat in our website. We will be happy to assist you.